Klantenservice
Do you have any questions about a product or your order?
Call, chat or mail us!
We speak English!!
We are here to answer your questions on:
Weekdays: 09.00 till 17.00 CET
Saturday : 09.00 till 16.00 CET
+31(0)46-7820552
info@mobiliteitswereld.com
Live chat starten
Safe payment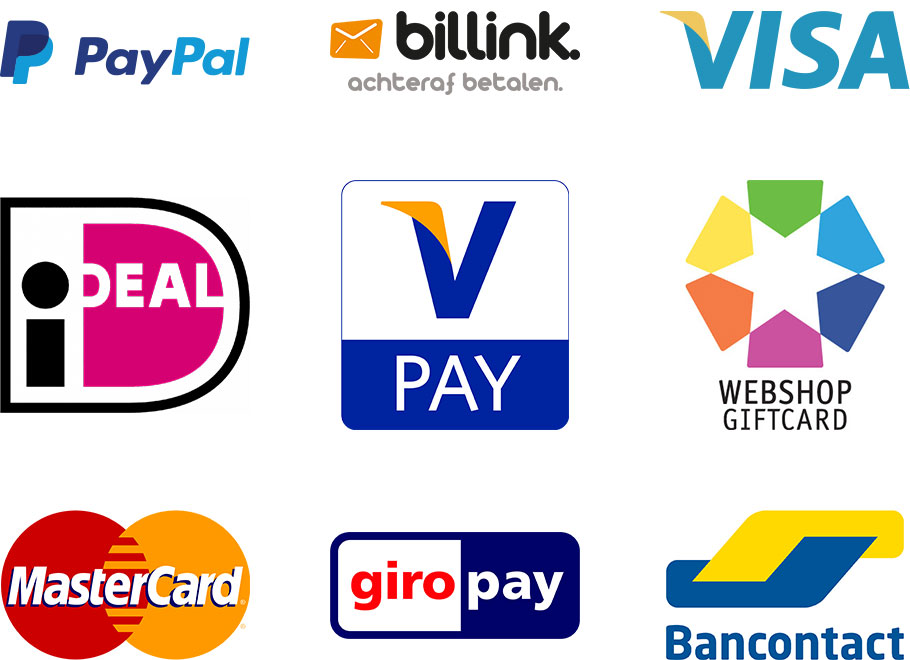 Why Mobiliteitswereld
Great catalog of products, all in stock
Best price
Afterpay only possible for deliveries in the Netherlands
Collect at our office available
Easy returning
Choose your delivery date yourself
collect your order in one of the 2900 pick-up locations in the Netherlands
Customer service available via CHat, phone & email
The certainties of "Thuiswinkel Waarborgfonds"
Excel Galaxy Plus 3 Salt White
Excel has designed an entirely new scooter based on years of experience and feedback from users. The all new Galaxy Plus 3 has a host of features seldom seen on mobility scooters.
Building on the design of the Galaxy 3, where over 13,000 units have already been sold, the Galaxy Plus 3 was born.
Starting at the fully adjustable suspension, the scooter has been redesigned from the ground up. The driving position has been likened to that of a car; the tiller pivots half way down so the controls are positioned similar to that of a car's steering wheel. The rack and pinion steering combined with the steering wheel is the nearest experience you will find to driving a car. Having the 3 wheel design enables a user with long legs or a fused / fixed knee to stretch their legs out with ample room.
One fantastic feature of the Galaxy Plus 3 is the speed sensitive steering. Should you need to turn sharply whilst at high speed, the scooter automatically reduces your speed to maintain stability- another Excel first.
Comfort has been a big factor in the design; the front and rear axles both have suspension fitted, and also a secondary suspension on the seat post maintains the most comfortable ride possible. – Why settle for second best?
Your reason for choosing Excel Galaxy Plus 3:
Dual suspension scooter;
Seat post suspension;
Luxury rotating captain's seat
Huge ***Ah batteries;
Whisper-quiet motor;
3 wheel design giving unlimited leg room;
Tactile positive press buttons on the dashboard;
'Steering wheel' style tiller layout;
Application of latest technology for efficient and economical driving;
Recliner Adjustment correct seated position;
Lots of leg room for individual comfort seat;
Adjustable steering for maximum control.
article number: 09750100