choose your category
Klantenservice
Do you have any questions about a product or your order?
Call, chat or mail us!
We speak English!!
We are here to answer your questions on:
Weekdays: 09.00 till 17.00 CET
Saturday : 09.00 till 16.00 CET
+31(0)46-7820552
info@mobiliteitswereld.com
Live chat starten
Safe payment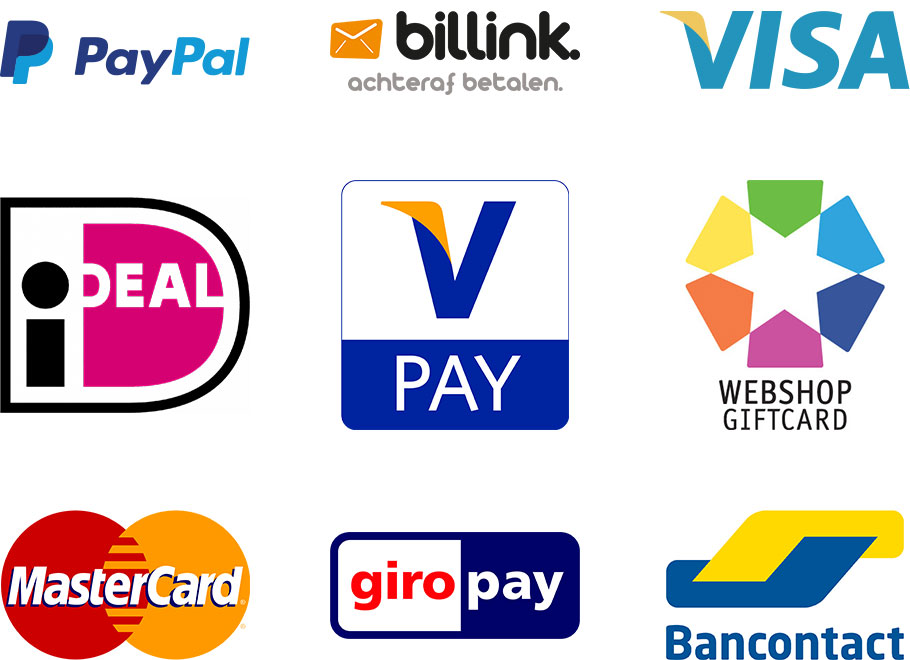 Why Mobiliteitswereld
Great catalog of products, all in stock
Best price
Afterpay only possible for deliveries in the Netherlands
Collect at our office available
Easy returning
Choose your delivery date yourself
collect your order in one of the 2900 pick-up locations in the Netherlands
Customer service available via CHat, phone & email
The certainties of "Thuiswinkel Waarborgfonds"
Forearm Crutches - adjusting style
These stools are adjustable in height and very modern. The ergonomic handle provides good pressure distribution that makes it a lot easier for your hands. Despite the fact that the cranks are lightweight they still have a high maximum load. Through the rubber cap at the bottom have the crutches lots of grip.
Technical data
Height: 84cm - 99cm
Weight: 1.6kg
Maximum load: 100Kg
Color: silver-gray
NOTE: This is one pair (ie 2 pieces)
article number: 10483
Product reviews
Name:
Costel Linta
Place:
Den Haag
Description:
Geachte heer/mevrouw, Ik heb dw krukken ontvangen, ze zijn redelijk goed, de enige klacht die ik heb is dat u heeft niet vermeld dat ze alleen maar voor kleine mensen zijn, niet voor mensen van 1,80m of langer, die door hun lengte de krukken moeten verlengen (telescopische functie) op maximum of bijna maximum, waardoor de stabiliteit van de krukken anuleert en de krukken min of meer onbruikbaar maken. Kortom, de lengte van de (aluminium) onder gedeelte/buis zou minimaal 10cm langer moeten zijn, om die in Europa gebruikt te kunnen worden. Wat u nu heeft & verkoopt is een asiatisch design/maat. U zou ook moeten weten dat niet alleen maar oudere (en daardoor kleinere en/of gebogen) mensen gebruiken loopkrukken, maar ook jongere mensen, na een ongeluk bijvoorbeeld, tijdelijk of voor een langere periode.
Name:
Patrick
Place:
Hemiksem
Description:
Momenteel had ik tijdelijk problemen om te lopen. Vandaar de snelle levering voor mij ideaal was.
Name:
Marian
Place:
BEUNINGEN
Name:
Kick
Place:
Haarlem
Description:
Mijn vrouw krijgt een !/2 knie heeft zeer veel pijn gebruikt nu een kruk ,na de operatiede tweede kruk bevallen prima.
Name:
anonymous
Description:
Deze loopkrukken zijn zeer onprettig in gebruik. Armsteunen zijn erg breed, waardoor lastiger is om een goede balans te houden. Tevens zijn de handgrepen van een kunststof/ rubber materiaal gemaakt waar stof en haar aan blijft plakken. Tot slot, de krukken beschadigen snel. Loopkrukken zijn wel in hoogte verstelbaar.
Name:
Stijn
Place:
Rijsbergen
Description:
Prima krukken, snel geleverd. En een zeer scherpe prijs!
Name:
Nicole
Place:
Burcht(Belgie)
Description:
alles positief/super +++
Name:
Petra
Place:
Hillegom
Description:
Heb er nog niet mee gelopen
Name:
Tamara
Place:
Enschede
Name:
Pedro
Place:
Herzele
Name:
Dennis
Place:
Apeldoorn
Name:
Francois
Place:
Nijlen
Description:
goede handvaten. goede hoogte.
Name:
Sybrand
Place:
Leeuwarden